Woo! Actually on time this week. 

 Anyway:
Work on the overmap continues as we near the state we want for the initial alpha of the server. The list of sectors has grown to 4:
Crashed Yonhet Ship (see report #1)

Meteor showers

Radiation storms

Insurrectionist listening post

Both the Yonhet ship and the listening post are accessible by exploration shuttle. You can have 1 exploration shuttle controller per z-level, and 1 other landing area for incoming shuttles from other ships/planets. Aside from some issues if the destination is incorrectly sized for your shuttle, everything seems to be working fine.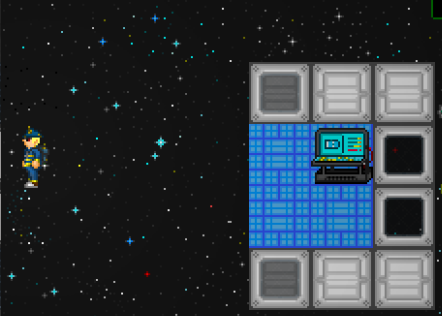 Currently there will be around 6 planets scattered throughout the overmap, possibly including the current sectors. Whether or not these planets will persist between rounds or be a different group has not been decided yet. The locations of planets and sectors are likely to change between rounds, whichever way we go.